School News Blog
Mrs Inns on: School News Blog
How many Harry Potters?
We had an absolutely amazing day when the school was turned into Hogwarts School of Witchcraft and Wizardry for World Book Day.
The children looked fantastic in their outfits. It was a wonderful sight watching them arrive at school with capes billowing, although no one arrived on a broomstick! We had children dressed as Hermione, Dobbie (the house elf), Draco Malfoy, Moaning Myrtle and lots of Harry Potters.
Professor McGonagall even called in to see us and brought with her the famous Sorting Hat. The children, and staff, took it in turns to put on the hat and be sorted into one of the four house groups at Hogwarts.
During the day the children were given the opportunity to share and enjoy books with one another. FSU children made wands and Class 3 started to create some extremely revolting potions!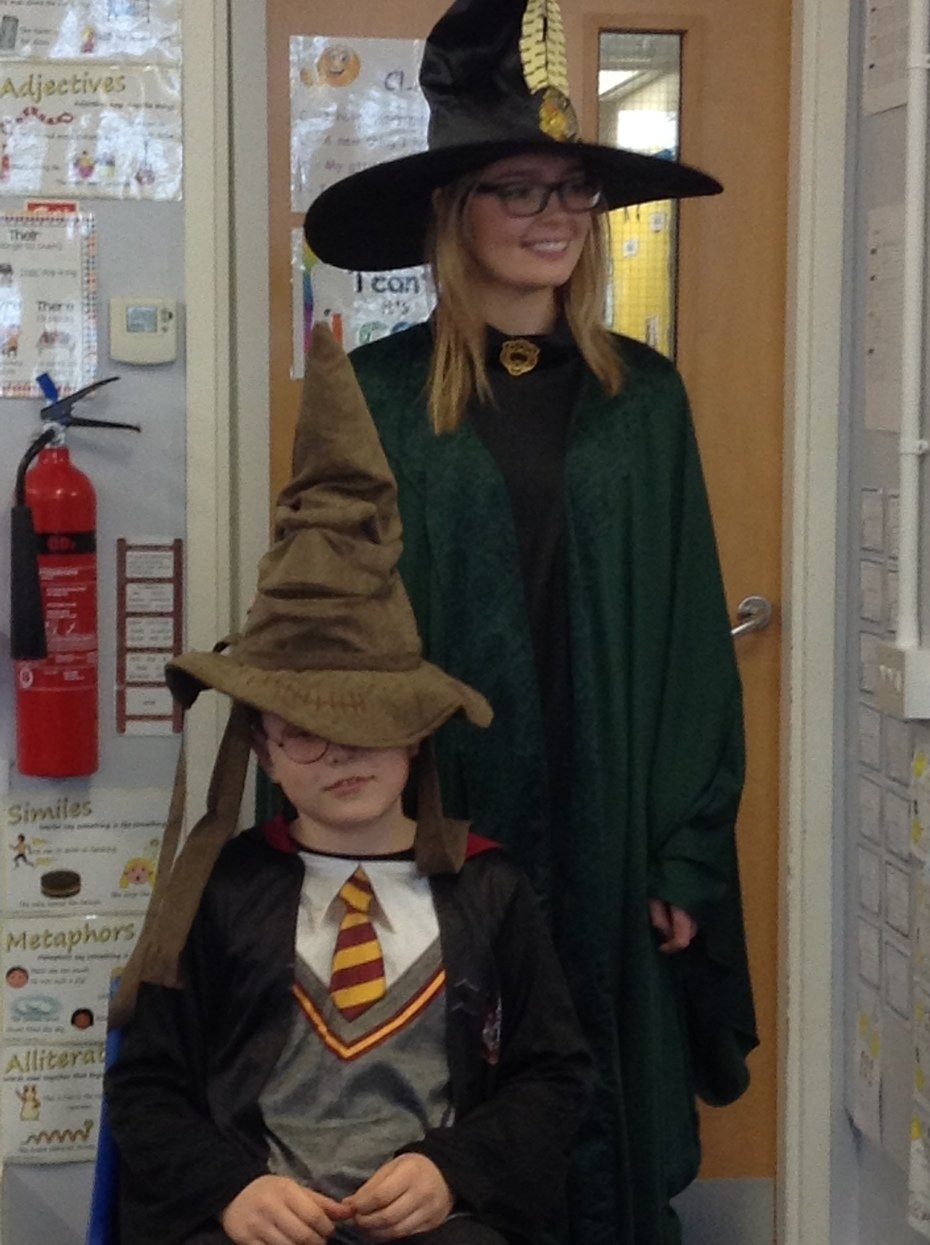 ---